By Sherry Shivprasad
Fashion street style has a great influence on me because I see it as away to express myself and to be different than other people. Most of the time I notice different age groups of people dressed up for their busy day ahead while I'm walking around. I recognize people who stand out whether it is because of their glossy shoes, pin strip pants, ripped clothing, bright colored outfits or sweat suits. Most of time time people mix different styles of clothes together for a complete outfit such as a long sweater with a classy feminine dress, or a ripped up jeans jacket with button up shit and a dress pants. These people street style clothing is inspiring to me because I learned that it's important to have confidence while being in public and other people will recognize a person who has their own unique style of clothes to wear. Hollywood StYlE Vs. Street sTyLe
TODAY IS A NEW DAY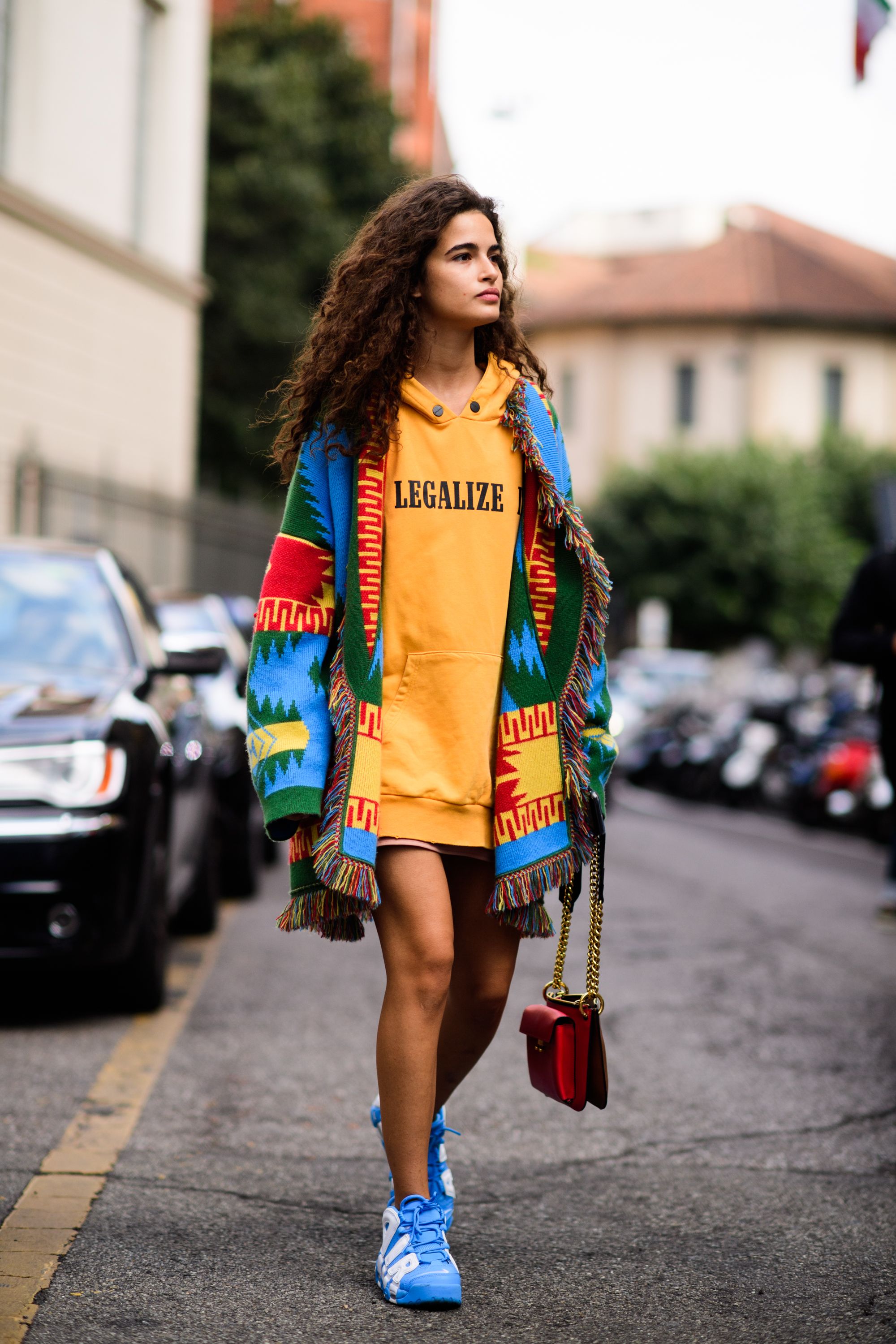 Sleeping Beauty In her World ')
Welcome to the world of animations and GIFS I created a realistic sleeping beauty. When I was a little kid I always wondered what sleeping beauty would be like moving especially in just one glimpse. I feel that in CT 101 I have a chance to explore and create new images and GIFS that I have never seen before. As I was working on this GIF I knew that sleeping beauty is already a cartoon figure, but it's so much different now since I changed the colors of the original photo and I made some of Sleeping beauty's facial features and hair move.
Taking the Digital Storytelling 101 class has been a great experience thus far for me. The resources that are available on the web can help me to create my own Graphics Interchange Format (GIFS), animated images, and short clips which I plan to share on my blog. Pictures and animations can become all unique because I can recreate something that is already on the internet into my own. This is done by simply editing or adding my own features to it. Also, this class requires me to focus on using the web to complete assignments and to produce my work. Therefore, I can share articles, links, images, videos, and GIFS with everyone. This Is An Amazing Skill To Have!
Panoramic Scene Set Up
I was apart of setting up the scene for this panoramic photo. I learned that it takes time and patience to get all of the props ready. Also, to set up this scene all of the people and the mannequins had to be in a bright area. My classmates and I worked together to make this unique photo. The scene was so DrAmAtIc.
I drew this picture of a friend of mine name Gina. I drew it with charcoal on white paper.

I took a picture of art piece from theYork College art gallery titles Disables Defined Refined.

This picture was taken during the Thanks Giving Fest at York College.

I created this image by using Photoshop. It is an inventive forest.

This is a robot dressed up, and ready for the day. I make this image from illustrator.

Welcome to the Gummie Bear's cruise. I made this from illustrator and Photoshop, two adobe suite programs.

This is a happy monster. I made this image in illustrator.

Here is Candy Land.. my friend calls it Diabetes because its filled with sugar. I made this myself from Photoshop.

My first blog post on this site was the puppet set. I created this with illustrator and adobe Photoshop.

I had written an artiicle about the mid-term election. I got this article published in the QUEENS CHRONICLE.

Professor. Seslow showed our class how to make a vapor wave image. I really like the outcome of this.

This is an avatar of myself. I was relaxing on the boardwalk with my dogs.
In CT 101 I have learned how to create GIFS, memes, a vapor waves images, Photoshop and illustrator techniques, capturing a picture with a panoramic view, including hyperlinks into my blogs, and how to build my website from the ground up. All of these elements have come together to create my unique website that illustrates the essences of my progression. I am grateful for the opportunity of taking this class to gain the skills and knowledge for my future endeavor. I will continue to create arts works that display my talents and share resources.
My final grade for CT 101 class is A+. I have worked very diligently to complete new projects that I have created from the start. I used my time wisely to accomplish my class assignments on due dates. I went further than just completing the tasks because I showed that I have used the skills that I learned to make each project particular to my interest. Furthermore, I participated in class activities that would assist me in completing the assignments.
I enjoyed engaging in the class through activities, using the computer, learning about the software, having time to ask questions, receiving feed back, working in groups, learning from classmates, and the professor. I will apply my new skills into the world by using these techniques into my journalism career. I have learned easy methods that can save time while being done on the computer. Also, I could fix my website to showcase a variety of my skills that I posses. I will not keep this website because I have another word press account. Therefore, I will save all of the work I have complete on this website, so that I can add it to my other word press account.